With so many cracking tools coming up to break windows password, it's very difficult to protect your personal computer from unauthorized access. Even BIOS password is easy to crack. Nothing is secure and safe these days.
Now no more worries, I just found a simple trick by which you can easily protect your windows from unwanted usage. This really cool and hidden feature of Windows lets you maintain your privacy of data on your computer even if you are not around.

What it does is that it adds an extra secret key along with your windows password. So when your computer is started, it first asks for the secret key and then the windows password. Windows password can easily be hacked but you cannot get around this secret key which we will be going to store in a removable devices such as USB drive etc.
Here goes the step-by-step procedure for achieving an extra level of protection.
1.) Open run dialog box.
2.) Type SYSKEY and click OK.
3.) Check the Encryption Enabled radio button.
5.) Under System Generated Password choose Store Startup Key on Floppy Disk.
(Now many of you must be thinking that this tutorial is waste. Where in the hell should be get Floppy no? Don't worry; you don't require any Floppies for this. Just insert your USB device and change its Drive Letter to A:\. I am using my IPOD shuffle for this purpose. You can use your Pen Drive. Read further to learn how to change Drive Letters.)
6.) After you have inserted your USB device, right click My Computer -> Manage -> Storage -> Disk Management.
7.) Now you will see all storage volumes there. Choose your USB volume, right click on it and select option Change Drive Letters and Paths…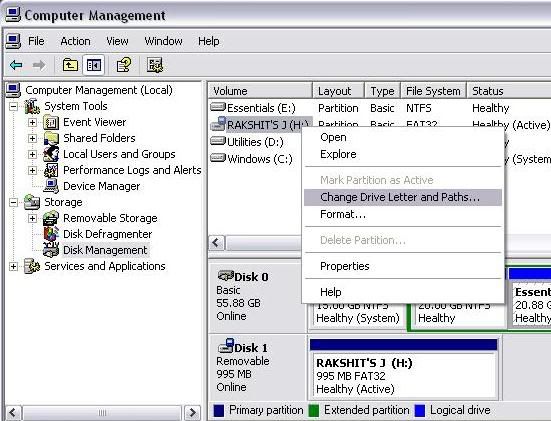 8.) From the long list of available drive letters choose A:\.
9.) Now return back to SYSKEY, choose Startup Key on Floppy Disk and click OK.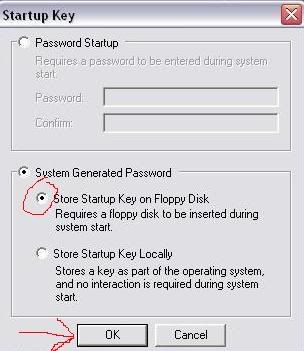 10.) No 10th Step. You are done.
The next time you start your computer, you'll have to insert this USB device when asked and then only you can login to your account. You can also see a registry file named StartKey stored in your USB device.
I am still looking for the possible ways to login to my personal computer just in case if my IPOD (USB device) is broken or unavailable. If you have idea to break this protection, please share that with us. It will be useful as well.
If you like this article and want to get daily updates, do subscribe to my RSS feed or get daily updates via E-mail
.