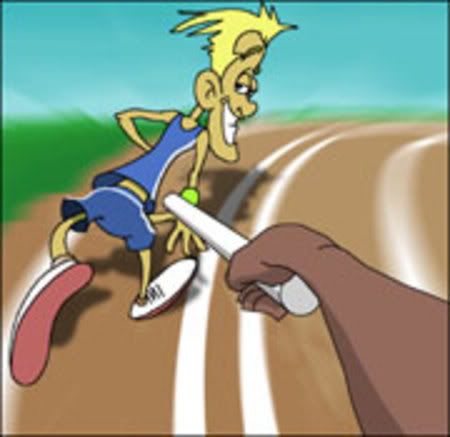 After, almost a week long break, I am back to blogging world. I missed working on "Aarambh" all along.
Anyways, throughout this whole period I went to Ghaziabad to attend a National Conference on CS/IT at KIET scheduled on 2nd – 3rd Feb. My Research Paper got accepted and so I had to give presentation of the paper. It was real fun but on the other hand a bit uneasy. I mean, I was asked to present my paper amidst of some great personalities and big men.
Well, the highlight of this trip was the informative interaction of mine with the TCS representative. I didn't recognize him ( surely, how can I in my first meeting?), mistaken him as a KIET professor and asked him about his experience in KIET. Unfortunately, he turned out to be the Chief Guest of the conference and more than that a TCS(India based top IT company) representative. Man, it was total foolishness from my side. In spite of this early blow, I corrected myself just at the right time and then we both began what turned out to be a real gentlemen, professional and informative discussion.
This was my 2nd Research Paper being accepted. First one was in ICFAI, Ahmedabad where it was a managerial level conference. Oh, I can't forget my experience there as well. Perhaps, I'll definitely share that sometime later.
My first month of blogging has proved to be a very good learning curve for me. I'll share the month's stats of "Aarambh" in my next post.
Special thanks to all those who spent their precious time on commenting to my articles and giving their personal views. Also, a vote of thanks to those who have subscribed to my Feeds.
Readers, Stay Tuned. We have got much more to deliver. After all, it's just an "Aarambh"- A Beginning.
If you like this article and want to get daily updates, do subscribe to my RSS feed or get daily updates via E-mail
.