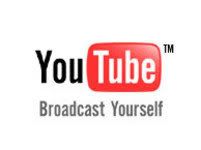 I am sure we all are a big big fan of YouTube. I also know their are hell lots of utilities to download YouTube videos. Moreover, when it comes to convert the YouTube videos' FLV files for later viewing on a cell phone, iPhone, or any other type of mobile device, their are again tons of tools out there. But, I argue why to use two different applications when their are already 2 in 1 apps available to DOWNLOAD FREE. I am going to review my personal 3 most favs applications that I use to download YouTube videos and at the same time convert them to desired formats.

1- CinemaForge
CinemaForge is a video player, video converter, and download/upload utility. The player supports (FLV) and (H264) video formats like (MP4). The converter supports Ipod (MP4), Flash (SWF), Flash (FLV), Motion Pictures Group (MPEG), Audio Video Interleaved (AVI), Window Media Video (WMV), Real Video (RM), QuickTime (MOV), Advanced Streaming Format (ASF), and JPEG (thumbnails). Easy to use Video downloading from popular video sites.
You also can choose to accompany any video with audio files of your choice rather than the original sound. When you click the digital-camera icon next to the File Input box, you'll be able to browse your computer for still images to compile a video file. If you choose to perform this action, you can apply a few transition effects, determine the image interval, and add your own music files.
We should note the program can't be uninstalled by traditional means; instead, you have to click the question-mark icon on the main interface. In spite of the aforementioned quirks, CinemaForge is overall a solid piece of software.
It's software that allows you to download videos from YouTube and many others and convert them to other video formats. The program is easy to use, just specify the URL for the video you want to download and click the Ok! It also allows you to convert downloaded videos for iPod, iPhone, PSP, Cell Phone, Windows Media, XVid and MP3. Allows you to access YouTube videos for which you need to be 18+ years of age. Now, plays videos downloaded.
Version 2.1.5 allows you to download videos from YouTube entering the embed code; New download mode (download video file or show video file URL); Ability to disable the audio when converting video; and Download video clips from more than 50+ new Web sites.
Search and download movies from YouTube, DailyMotion and Google for Free! This free software will let you search youTube, dailyMotion, Metacafe, Google videos, Stage6, Spyke without opening your browser and you can even watch the videos using the built-in video player. This software can convert the videos to Avi, Ipod, iphone, 3GP or Psp format (MPEG4 and H.264). This software can also convert all your videos (divx, xvid, mpeg, dvd, avi) to FLV video.
"So, if you are also a big fan of YouTube, just grab anyone of the above mentioned applications and use it to your advantage. I am sure, you will not repent. They are all must have utilities. At least, I agree with that. What you people have to say? Are their any other free utilities available that is similar to those mentioned here. Please share that with us. Or, if you have tried any of these before, what's your take on it?"
If you like this article and want to get daily updates, do subscribe to my RSS feed or get daily updates via E-mail
.