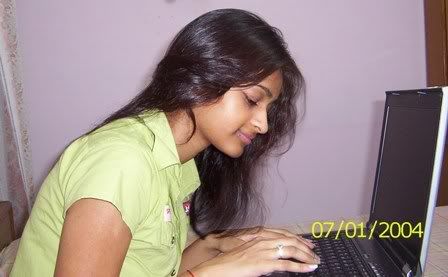 I, Rakshit Khare, the administrator of the blog- "AARAMBH", proudly announce the inclusion of below mentioned name as one of the authors of this blog.
New Author Name: ANUKRATI KHARE
Brief Profile: Age 19 years, Profession- B.Tech Student (Amity Univesity).
Anukrati Khare is a girl from Lucknow. She will be sharing her personal ideas on every TUESDAY and FRIDAY of the week. Her areas of interest include Health, Motivation, Movies, Music and more than that Human Attitude.
The idea behind this move is to perk up the reading experience of the readers of "Aarambh" and also magnetize others as well to get engrossed in what will be an exciting learning curve for most of us.
Hope, you enjoy reading her post. Her inaugural article will be up soon. Do share your comments on that. It is your comments and feedbacks that can motivate us to write, write something astonishing.
Also, to get yourself updated on "Aarambh", please do not forget to subscribe to our RSS FEED.
Enjoy Blogging.
If you like this article and want to get daily updates, do subscribe to my RSS feed or get daily updates via E-mail
.